AEF is selling pavers!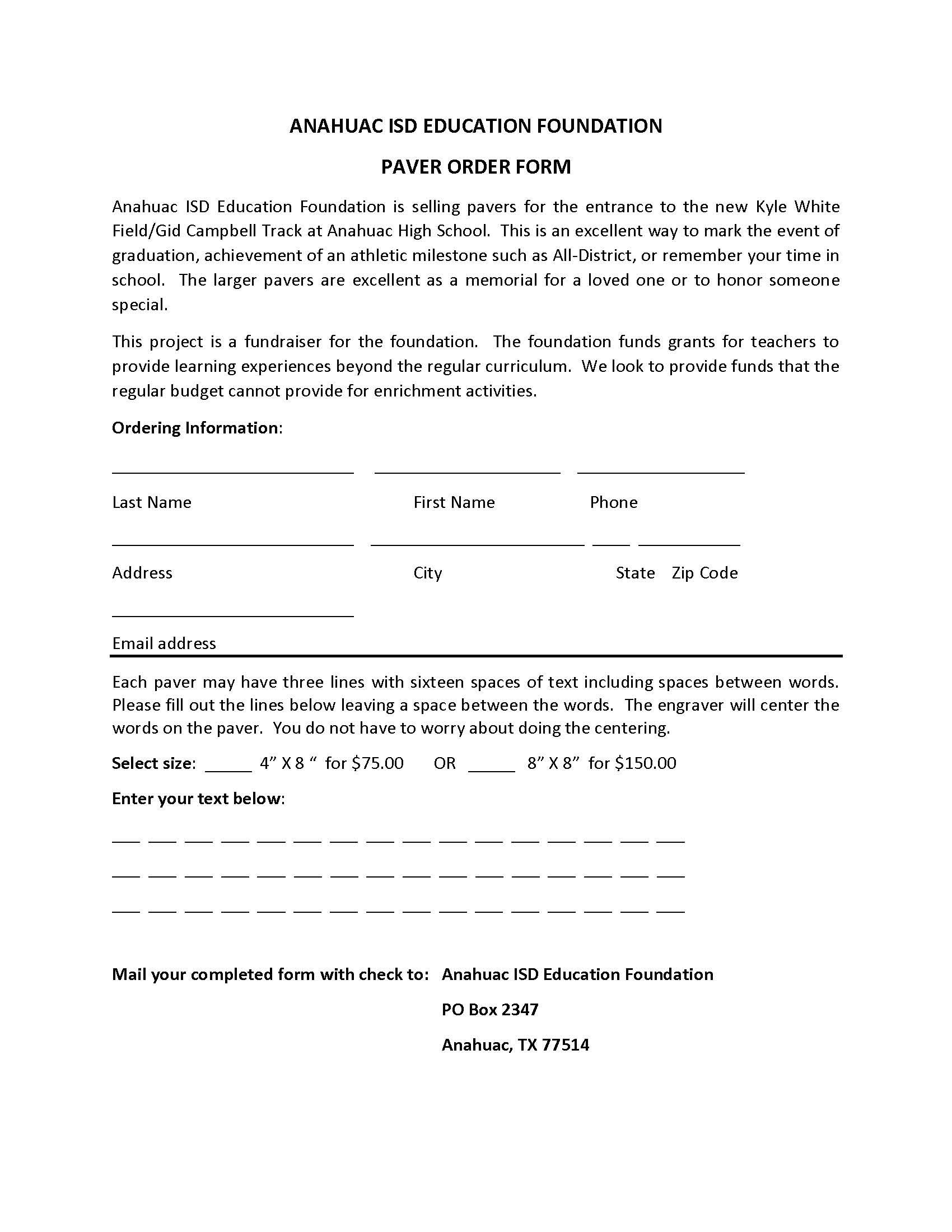 Anahuac ISD Education Foundation is selling pavers to be displayed at the new Kyle White/Gid Campbell Sports Complex. Pavers are a permanent and widely seen way to recognize your student, teacher, parent - anyone you feel deserves acknowledgment.
Print out the info at left and mail with check to P. O. Box 2347.
Or you can make your donation with a credit card by clicking the Donate button and choosing which size paver you would like. Our secretary will then e-mail you to fill out the info for your new paver!